Madison High School


Class Of 1978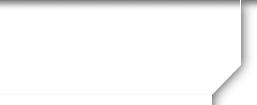 In Memory
Eric Entrup

Eric Patrick Entrup

Colorado Springs, CO.- Former Mansfield resident Eric Patrick Entrup, 42, died Thursday, Dec. 5, 2002.
He was born Feb. 11, 1960.

Father of Eric Jr. of Walnut, Pa. son of Patricia Entrup-Berges and the late Robert Entrup. Brother of Maureen Entrup of Englewood, Co, Robert Entrup, Johnstown, Co, Michael and James Entrup of Mansfield, William (Dr. Amy Frankowski) of Cincinnati. Uncle to Christa and Robert Miller, Rachel and Parker Entrup.
Late Stepfather, Walter Berges. Stepbrother to Tim Berges (Debbie) of Michigan, Tom Berges (Mary) of Cleveland. Stepuncle to Nicole and Michael Berges, Joseph and Chris Berges.
He owned and operated Crusin' Cafe in Colorado Spring, attended St. Peter's School and graduated from Madison High School. He also attended St. Mark College.
He was know as Eric the Oak as he reached out to touch so many hearts. He enjoyed gardening, fishing, coaching and playing basketball, and was a true Notre Dame football fan.
Mass was held at St. Thomas Moore in Englewood, Colorado.
A memorial mass will be held at St. Peter's Catholic Church Saturday, Dec. 21 at 1 pm.
In lieu of flowers, memorial contributions for Eric Entrup may be made to a college fund at Bank One, Lexington Ave Branch, Mansfield.