Madison High School


Class Of 1978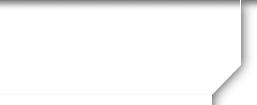 In Memory
June Durfee (Tenney)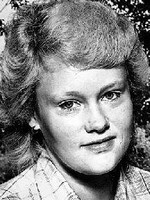 MANSFIELD - A pair of loving, hardworking and beautiful hands are finally at rest. Evelyn June "June Bug" Tenney's hands were always busy ~ lovingly preparing food, helping in most any capacity she could at her church, unconditionally loving family and friends with warm embraces, and tending to her baby poodle Penny.
Her hands are busy about a more important work now: giving glory to God in His presence. June went to be with the Lord Thursday afternoon April 2, 2009 from the inpatient Hospice House of Hospice of North Central Ohio. She was 48.
Born June 7, 1960 in Mansfield, to Robert E. and Doris P. (Adkins) Durfee, June Bug attended Madison Schools.
Her customers and neighbors in the Madison area remember her popular personality, as it lit-up The Highway Restaurant, where June Bug worked as a waitress and grill cook. Her knack for quality food preparation led to her most recent position as food service supervisor with Twin Oaks Nursing Home.
A member of Mansfield Free Will Baptist Church, June taught pre-school Sunday school classes, and was a member of Helping Hands, their women's auxiliary.
She was a member of V.F.W. Post #3494 Ladies Auxiliary.
June bug never met a stranger; she maintained an active social life as she thrived on the company of her extended family.
The lone woman in a household of men, June could hold her own, yet always with a forgiving heart, a measure of selflessness, and communicated in her genuine heart-to-heart and hand-to-hand manner.
Described as a loving wife, mother and grandma, even through the valleys of trials she never complained, and thought of others first.
Surviving are her husband, companion and best friend, Milton C. Tenney, whom she married July 12, 1980; sons and daughters-in-law, Jeff & Tracy Tenney, Michael Tenney & Melanie Davies, and Jason & Jennifer Tenney all of Mansfield; her adorable grandchildren, Jessica, Jacob, Kailyn and Lloyd; brothers, sisters and their spouses, Bev Schwaner of Mifflin, Roger Durfee & Dorothy Floor, Eydie Clark, Ron & Laura Durfee, Bobby & Kris Durfee and Mary & Larry Sutherland all of Mansfield; her mother-in-law, Genevieve Tenney of Mansfield; sisters-in-law and brothers-in-law, Dorothy & Arthur Mills of Dayton, Densel & Bertie Crouso and Delores & Mack Hayes all of Buckannon, WV, and Donald & Sharon Tenney of Mansfield; numerous nieces and nephews; a large extended family and a host of sisters- and brothers-in-Christ.
She was preceded to heaven by her parents; her father-in-law, Israel Tenney; a sister, Faye Eaton; and an infant brother, William Durfee.
The Tenney family will receive friends Sunday, April 5, 2009 from 2-4 and 6-8 p.m. in the Finefrock Chapel of the Marion Avenue Snyder Funeral Home, 350 Marion Avenue (former Finefrock Funeral Home). The funeral service will be held Monday at 11 a.m. in the funeral home, led by Pastors Wayne Keith and Mark Bailey. Burial will follow in Windsor Cemetery.
Memorial contributions are encouraged to Hospice of North Central Ohio, and may be made at the funeral home.
For those unable to attend, condolences may be made to the Tenney Family by visiting: