Madison High School


Class Of 1978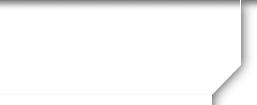 In Memory
Kathy L Diehm (Mobley)
Kathleen L. "Kat" Mobley
November 23, 1959 - July 23, 2019
Kathleen L. "Kat" Mobley, 59, of Mansfield, Ohio, passed away on Tuesday, July 23, 2019, at Grant Medical Center. She was born November 23, 1959, in Mansfield, to the late Gustav and Ann (Rose) Diehm.
Kathleen was free spirited and selfless, always enjoying the simple things in life. She was a family person who had a great amount of unconditional love for her daughters and grandchildren and for her dogs and cat. She enjoyed watching her grandkids play softball as often as she could. She met the love of her life and soulmate, Bill Mobley, with whom she spent her whole life together with. They were later married on July 7, 2007, being together for 37 wonderful years. Together they opened up and ran a small business of their own, Kat's Iron Skillet, for 14 years before later selling it. Kathleen not only served customers but served them in a way that she gained many friendships throughout the years, expressing a kind of love that left an unforgettable imprint on the hearts of all she encountered. Kathleen loved her home so much, she chose to be married there. She also loved flowers, flower gardens and humming birds. She was a loyal fan to watching the show Survivor, never missing an episode. She was also a Cleveland Browns fan.
Kathleen is survived by her husband, Bill Mobley; two daughters, Jamie Prosser and Amanda (Steve) Thurber; seven grandchildren, Greg Harris, Emma Barger, Jacob Prosser, Jayden Prosser, Gracie Thurber, Addison Thurber and Graham Thurber; two sisters, Barbara Diehm and Marcia (George) Gaskins; sisters-in-law, Phyllis Diehm, Donna Diehm, Carol (Chuck) Shoemaker, Elaine (Paul) Brown and Sandy (Tim) Toth; brothers-in-law, Rodney (Lisa) Mobley and Bryan Mobley; mother-in-law, Linda Mobley; aunt and uncle, Fred and Elaine Rose; and numerous nieces, nephews and cousins.
In addition to her parents, she was preceded in death by her two brothers, Paul Diehm and Fred "Gussie" Diehm; and father-in-law, William Mobley.
The family will receive friends from 2:00-4:00 p.m., Sunday, July 28, 2019, at the Diamond Street Home of Wappner Funeral Directors, 98 S. Diamond St., Mansfield. The funeral service will be held in the funeral home on Monday at 1:00 p.m. with Pastor Dan Richter and Phil Green officiating. She will be laid to rest in Windsor Park Cemetery.